General Director
Updated date : 02.27.2019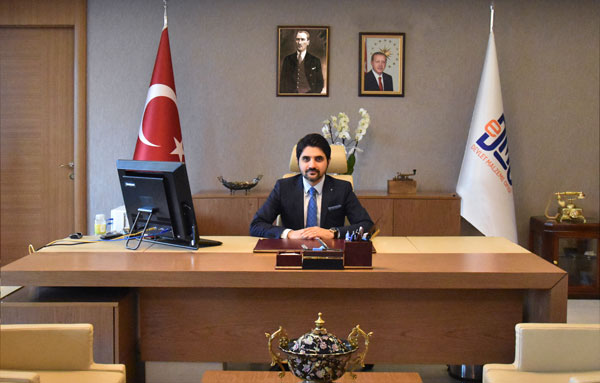 MUCAHIT OZDEMIR
Mucahit OZDEMIR was born in Sivas on August 1, 1975.
He graduated from Boğaziçi University, Department of Political Science and International Relations in 1997 and took master's degree from the University of Leeds on International Economics and Politics in 1998.
Starting his career as an Assistant Auditor in the Board of Auditors of Türkiye İş Bankası A.Ş. as of 1999, Mucahit OZDEMIR worked there as an Auditor till 2007. Following this position, he worked in General Directorate/Credit and Finance departments until June 2011.
Between 2011-2016, he worked as the Deputy General Manager in Turkish Petroleum International Company (TPIC), a subsidiary of Turkish Petroleum (TP), founded by TP to develop international energy projects.
He was appointed as TP Deputy General Manager in 2016. After working as the Acting General Manager of TPIC as of June 2018, he started to work as the Deputy Minister's Consultant in the Ministry of Energy and Natural Resources. During his tenure at the Ministry, he performed many national and international procurement activities.
Still a Member of the Board of MTA Tashkent Mining Co. Ltd., Mucahit OZDEMIR was assigned to the Acting General Director and Chairman of the Board of Directorate General of State Supply Office as of February 12, 2019.
He has a good command of English and also speaks French and German. He is married with 3 children.